Crazy horse leather
The production of Crazy Horse leather looks like this. The skin is subjected to light polishing, after which a special mixture of refractory waxes is applied to it at high temperatures. As a result, the coating itself becomes darker than the skin itself, and this is precisely what leads to the fact that the skin changes its color at the folds.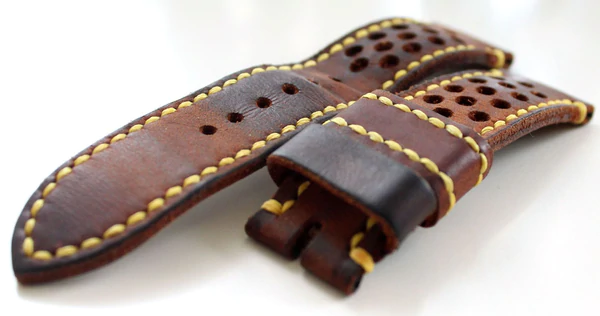 One of the main features of Crazy Horse is its unique appearance. The characteristic features of this leather cannot be confused with anything else.
Advantages of the leather:
Vintage effect – the material looks like it is not the first year. This gives any accessory its gloss and romance.
Matte – this skin gives a glossy sheen.
Tactility – the skin feels very pleasant and soft.
Sensitivity – the material is very sensitive to all touches, scratches quickly appear on it. This is where the effect of aging appears, and the purse or bag acquires an exclusive and unique appearance.
It will be impossible to meet a single person on earth whose accessory will have the same appearance as yours, even if your wallets are made of the same leather and sewn by the same master.
Crazy Horse leather also has the ability to regenerate. This means that over time, all scuffs and scratches on your accessory will slowly disappear and smooth out. This makes the skin very easy to repair. For minor scratches, it is enough to swipe your finger as many times as possible.